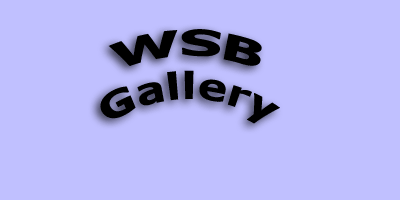 Troy Bayliss + Colin Edwards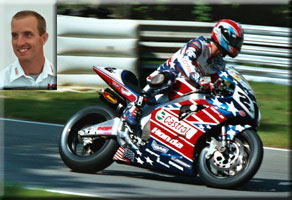 Neil Hodgson + Chris "Stalker" Walker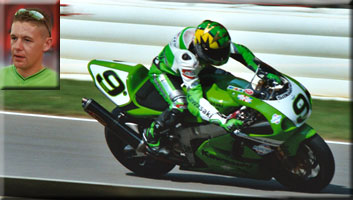 "Nitro" Nori Haga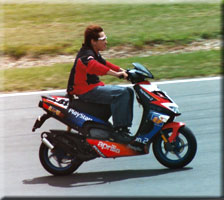 Ben Bostrom + Ruben Xaus
James Toseland + Frankie Chilli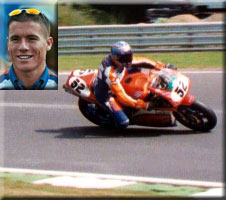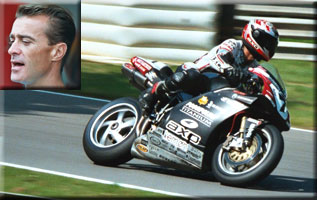 Hitoyasu Izutsu + Peter Goddard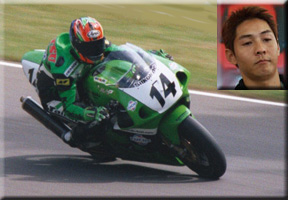 Steve Hislop
Andrew Pitt + Stephane Chambon
Jamie Whitham
All these pictures were taken by me on either Thursday 25th charity event, or Friday 26th July practice day, for the '02 Brands Hatch W.S.B. round. All were taken using my trusty old Minolta X700 camera on 200 ASA film. I used half price Kodak tokens to put them on photo CD without breaking the bank.
I own the copyright on everything on this page, & if you want to pay me heaps of cash to publish any of it go on make my day. Copying for personal use is fine, but I would appreciate a link, & don't forget to state who has the copyright.
If you want larger versions of any of the pictures mail me, & I might oblige? Link at bottom of the page. Make it clear what you want, & it must not be for profit.
Links
I can't be responsible for the content of these sites.
Now with added Facebook
You can mail me r_coughlan@yahoo.co.uk