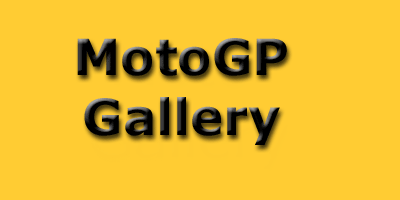 Marco Melandri + Franco Battaini
Randy De Puniet + Fonsi Nieto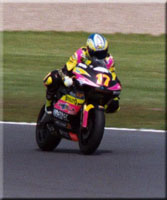 Sabastian Porto + Shahrol Yuzy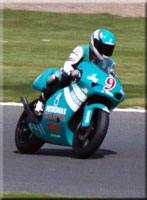 Roberto Rolfo + Emilio Alzamora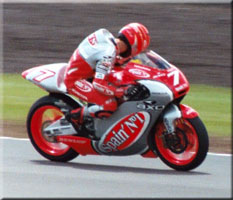 Roberto Locatelli + Leon Haslam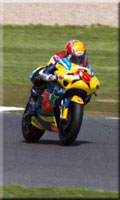 All these pictures were taken by me on Saturday 13th July 2002 during the practice day for the '02 Donington MotoGP round. All were taken using my trusty old Minolta X700 camera, & 300mm telephoto lens on 200 ASA film. I also took a step ladder as I'm only little in height anyway. I used half price Kodak tokens to put them on photo CD without breaking the bank.
I own the copyright on everything on this page, & if you want to pay me heaps of cash to publish any of it go on make my day. Copying for personal use is fine, but I would appreciate a link, & don't forget to state who has the copyright.
If you want larger versions of any of the pictures mail me, & I might oblige? Link at bottom of the page. Make it clear what you want, & it must not be for profit.
Links
I can't be responsible for the content of these sites.
Now with added Facebook
You can mail me r_coughlan@yahoo.co.uk