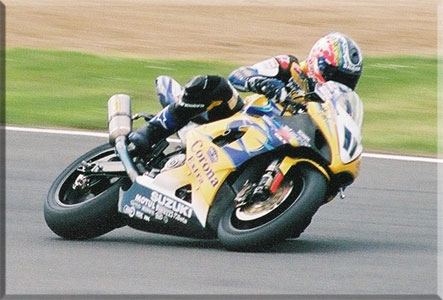 Championship leader Troy Corser on the Corona Suzuki GSXR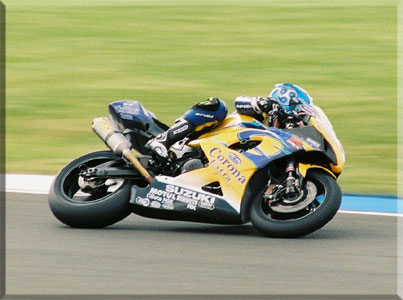 Yukio Kagayama on the other Corona Suzuki GSXR
Defending champion James Toseland on the Xerox Ducati 999
Regis Laconi on the other Xerox Ducati 999
Chris Vermeulen on the Ten Kate Honda Fireblade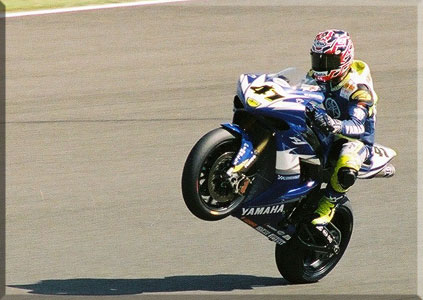 "Nitro Nori" Noriyuki Haga celebrates his superpole lap on his "Italian" Yamaha R1 which got him on the front row
UK crowd favourite Chris "The Stalker" Walker on a PSG Kawasaki ZX10
Karl Muggeridge on the second Ten kate Honda Fireblade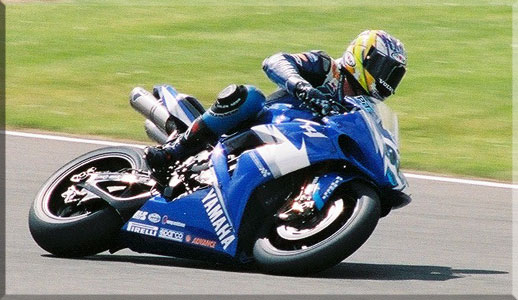 Andrew Pitt on the second "Italian" Yamaha R1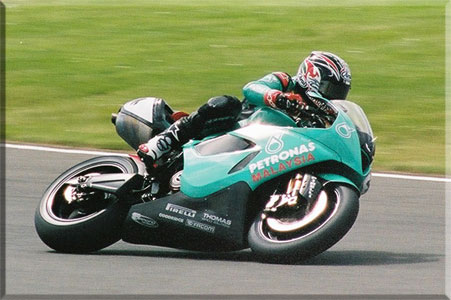 Gary McCoy on the Foggy Patronas triple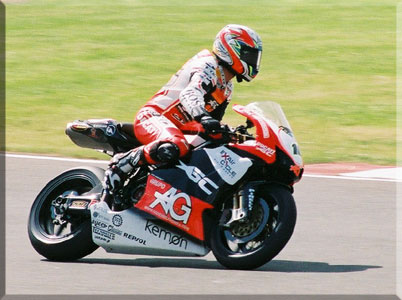 Fonsi Nieto early in session and "touring" on his Ducati 999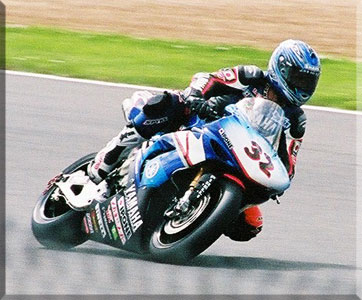 Frenchman Sebastien Gimbert on his "French" Yamaha R1
Ben Bostom on his superpole lap riding a Honda Fireblade
All these pictures were taken by me on Saturday 28th May 2005 during the practice day for the Silverstone W.S.B. round. All the shots were taken using my trusty old Minolta X700 camera & 300mm telephoto lens on 200 ASA Kodak film.
I own the copyright on everything on this page & if you want to pay me heaps of cash to publish any of it go on make my day. Copying for personal use is fine, but I would appreciate a link & don't forget to state who has the copyright.
If you want larger versions of any of the pictures mail me & I might oblige? Link at bottom of the page. Make it clear what you want as my psychic powers are not as they used to be.
Links
I can't be responsible for the content of these sites.
Ducati Racing
Now with added Facebook
You can mail me r_coughlan@yahoo.co.uk