Go Elephants! was a public art event (biggest ever in Norwich) along the lines of Cow Parade. 53 elephants were made available to schools, business, local groups...to decorate. They were then left out for about 6 weeks & finally sold in a charity auction. A trail map was available to the public to help you find them. I think I managed about 45 before my feet gave out.

"Light Construction" my first fake elephant
"
Protect the Environment: Go by Bus"
"Pseudo"
"The Chocolate Elephant"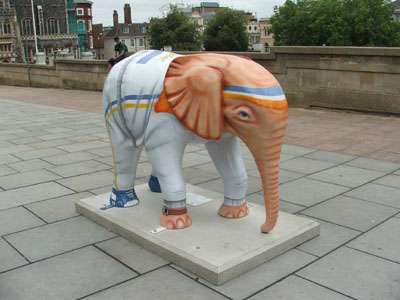 "
Chaitali"
"Go-Green Elephant"
"Are We On The Right Trail?" one of my favorites
"Hidden Depths" which was by the river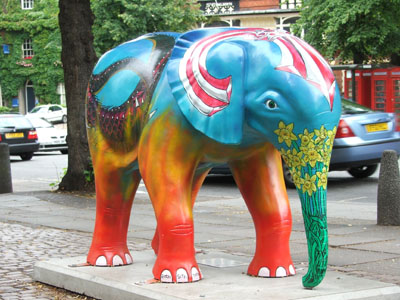 "
Eliffant Cymraeg"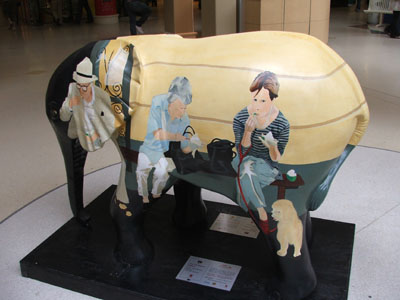 "The Ice Cream Eaters"
"Sun's Out, Holkham Beach Here We Come"
"
Buzzophalant" the blurb on the leg said that elephants are afraid of bees
"
Feeling Fruity" sponsored by Pret A Manger
"Fair Folk of a Fine City" ah bless
"Golden Child"
"
Jemima"
"
Locate Norwich City"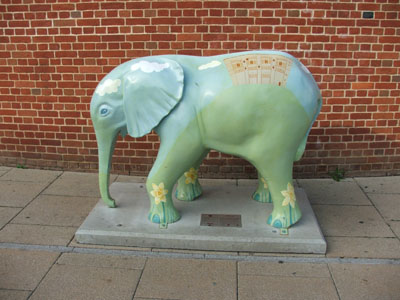 "The Elephant & Castle" Norwich has a castle rather like the one on the back of the elephant
"Hefty-Lump" near the band stand
"The Flying Elephant Jumbo" which was by the footbal stadium