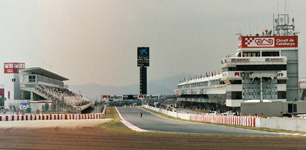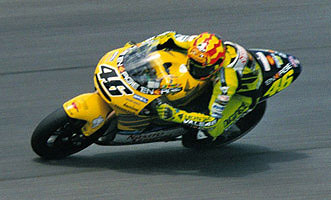 Doctor Valentino Rossi beat Max Biaggi to strenghen his hold on the championship. Rossi crashed during practice, & was heading back for his second bike when I took the central shot.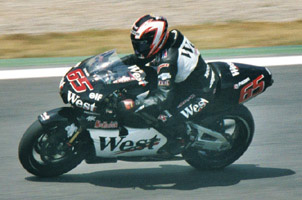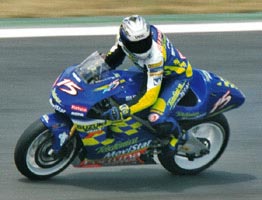 Loris Capirossi finished third for an Italian clean sweep. Sete Gibernau was both first Suzuki, & first Spaniard home in fifth place.
Norick Abe, & Tohru Ukawa who beat his team mate, & ex world champion Criville again.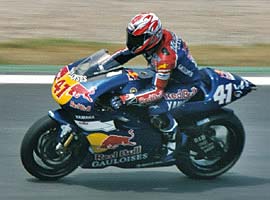 Carlos Checa didn't crash, but eigth might be disappointing in your home GP when your team mate is second? Bear in mind that he has had some injuries. Noriyuki Haga was tenth, but he does have the biggest motorhome?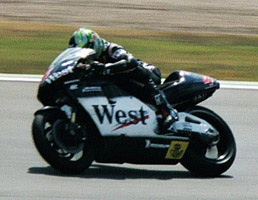 Olivier Jacque was 250 champ last year winning the the title on the last corner of the last race. Alex Barros crashed after six laps.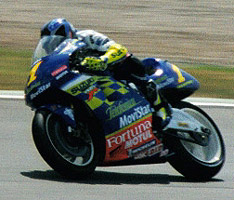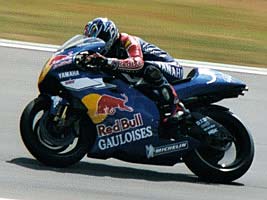 Kenny Roberts crashed after three laps, & Garry McCoy practised, but didn't race as he has several injuries.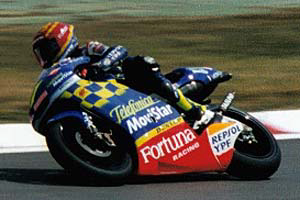 I didn't take many pic's of the 250s, but here's Tetsuya Harada, & Amilio Alzamora.
All the photo's on this page were taken by myself at the Circuit de Catalunya near Barcelona in Spain on the Friday practice for the 2001 MotoGP. I own the copyright on all of them.
I used my old Minolta X700 camera, a 210mm zoom lens, & Kodak Gold 200 film. I know some of you like to know these things.
Now with added Facebook
You can mail me r_coughlan@yahoo.co.uk